Welcome to Bothell
MREA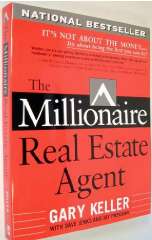 Contact Dori Murry here.
Meet with Dori for a complimentary DISC profile, business consultation and a copy of the MREA book!
BOLD!
Are you ready: Check out these results: 20 students (new and experienced agents)
in 8 sessions made 6,570 contacts, set 295 appointments,
took 128 listings and put 93 homes under contract!


Contact Dori Murry to learn more!

Bothell

22614 Bothell-Everett Highway
Bothell , WA 98021

Office Email

Phone:
425-482-6100
Toll Free:
425-482-6100
Fax:
425-481-2846
Team Leader:
Andy O'Shea